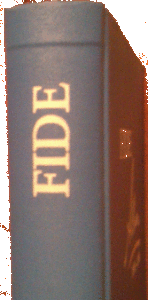 The results of the FIDE Album 2013-15 section G (fairies) are ready!
There were 1909 submissions (including duplicates). Of these, 1482 achieved at least 4.5 points. The ratio of the 297 selected fairies with 8+ points vs. the entries with 4,5+ points is 20,0%.
Many thanks to the director and the judges for their hard and efficient work!
All announced results are published in the FIDE Album 2013-15 finished sections page.