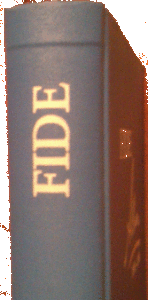 The results of the 2010-12 Album Endgame studies section are ready.
Our warmest thanks to the director and judges for their hard work!
At the moment we are checking the results of the selfmates section, which will be published within this week. In parallel, the editorial team continues working fiercely for the 2007-09 album: indexing has finished in all sections and proof-reading has started.