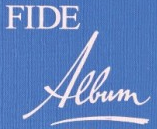 The results of the FIDE Album 2016-18 section G are ready!
An impressive number of 1520 entries (excluding duplicates) were received and they were split in two groups: G1 for fairies without conditions and G2 for problems with at least one fairy condition. This classification was a success as 747 entries were allocated to G1 and 773 to G2. In each group there were three judges with each team of judges working independently. 1331 entries scored at least 4,5 points (87,5% of the total entries, a very good ratio for such a popular genre). 357 problems out of them (63 more compared to the previous album) scored at least 8 points, which represents a ratio of 26,8% selected problems; 125 entries (one third of the selected problems) had already qualified from the WCCI process.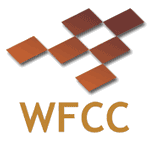 Many thanks to the director and the judges for their hard and efficient work!
This report finalizes the judging phase of the current album. The list of the album points, including the results of sections C, F and G, will be updated soon.
All announced results are published in the FIDE Album 2016-18 finished sections page.