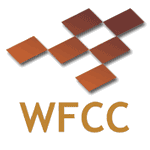 The WCCC 2020 organizing team had an extensive meeting during the weekend and we concluded that the WCCC 2020 should be canceled. We informed the Presidium and all members agreed with our decision.
Our main concern is that nobody can really predict what the situation will be with regard to the COVID-19 in October both in Greece and worldwide. We prefer not to take the risk.
At the moment in Greece even if the lockdown is not so strict as it used to be in the previous three months when practically no activity was possible, the general situation is far from normal. Flights are not allowed yet from many airports, the authorities change restrictions constantly as soon as new instances are detected, the information re. the quarantine that the travelling tourists should undergo varies from country to country and so on. Four months before the congress and we cannot even travel to Rhodes to meet with the hotel management to agree on the necessary arrangements. Too much time has been wasted and there is no sign that we can recover it comfortably.
Of course, we are willing to host the event at the same place in October 2021. We shall keep you updated.
– Harry Fougiaxis on behalf of WCCC 2020 organizing team