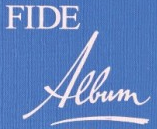 The results of the FIDE Album 2016-18 section A are ready!
1446 twomovers were submitted and 1236 out of them scored at least 4.5 points, a percentage of 85.5% that is very good for such a popular section. 273 compositions (22.2%) are selected — 55 out of them qualified from the WCCI. The judges worked hard, fast and professionally under the guidance of the director; many of the procedures they followed (especially in the clarification round) will be included in the updated list of guidance that we intend to work out in the future.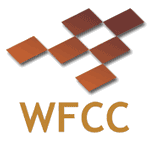 Update (23.05.2020): After the publication of the results, a composer asked us to remove his selected twomovers from the list. He also informed us that he withdraws his compositions from all sections and requested that his name is removed from the list of title-holders.
Update (17.07.2020): One of the selected problems was not published in the 2016-18 period and is therefore excluded from the list.
All announced results are published in the FIDE Album 2016-18 finished sections page.