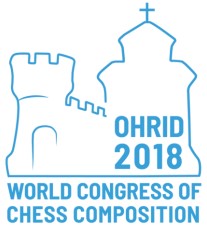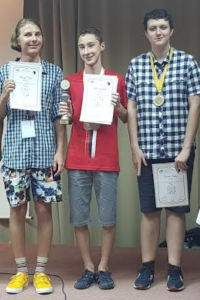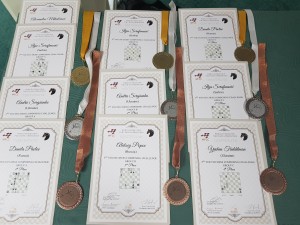 01.09.2018. In the Metropol hotel, on the beautiful lake of Ohrid, 61st WCCC was opened with musical program and welcome speeches. As a part of the opening ceremony, the results of the pre-congress competitions were announced. The medals, certificates and cups were given to the winners of the 3rd YCCC (on the photo: Alexey Popov, Ilija Serafimović and Danila Pavlov) and the two Internet tourneys (h#2 and h#n).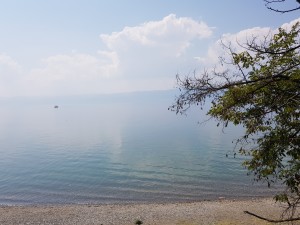 02.09.2018. First session of the WFCC announced the program of Committees during the week that started in a summer atmosphere. The evening hours were devoted to traditional Quick composing tourneys (#2 and h#2).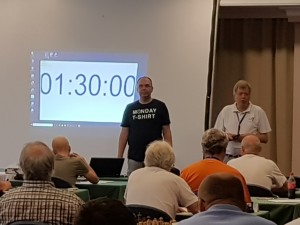 03.09.2018. Open solving tourney, attracted 87 participants. See preliminary results and send possible remarks to the director Ivan Denkovski and his assistant Axel Steinbrink until 04.09.2018. 9.00 AM. Final result will be published in the second part of the same day.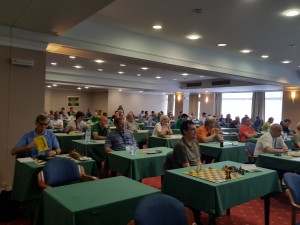 The third day of the Congress ended with very interesting lectures by Andrey Selivanov (S#), bernd ellinghoven (h#), Paz Einat (#2), showing new goals in different genres of chess composition. The second part of the lectures was on possible improvements of the rating system for solvers. Harri Hurme and Tomaš Peitl presented different ideas and results of their investigations, with the hope to come to final proposals in 2019.