In 2007, our organization accepted the idea of the famous Ukrainian Grandmaster of Chess Composition Valentin Rudenko (1938-2016) to name January 4th as the International Day of Chess Composition. According to the proposal, on January 4th 1869, the Czech (Bohemian at that time) magazine "Svetozor" published an article by Antonín König (1836-1911) where he described chess composition as an independent form of Art.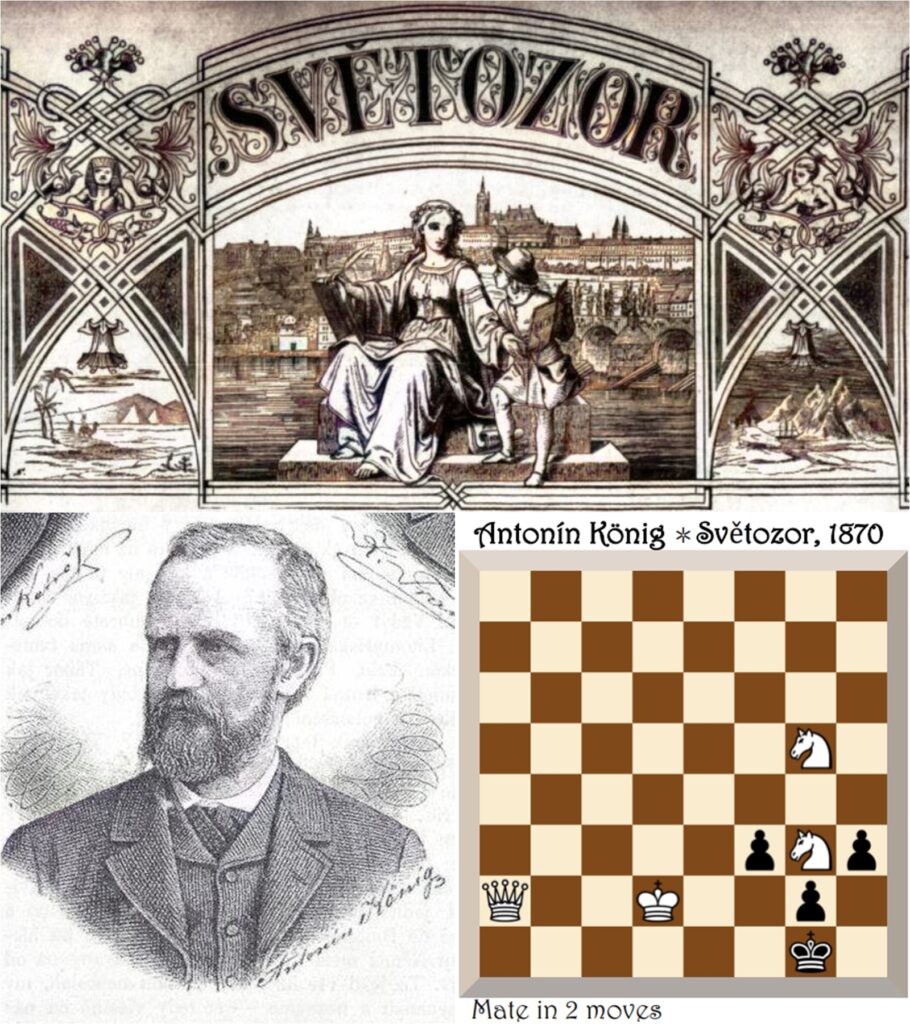 It was, in fact, a joint proposal by Ukraine and Russia in 2007. It was accepted, but has never got an essential acceptance by the majority of WFCC member countries. In reality, the International Day of Chess Composition was mostly celebrated in the same two countries, Ukraine and Russia, with lively meeting of problemists, adding sometimes competitions to mark it. Without a wider appreciation, January 4th was gradually losing its importance. To add to the controversy, later research in the archive of "Svetozor" has never proved the existence of that particular article, published on that particular day.
So, what would be the reasons for us to celebrate it today? We do it, not only to respect our own decision, but to glorify the greatest events and personalities from our history. No matter what day we may choose, it is a historical fact that Antonín König – a well known painter, illustrator, and chess player – promoted chess composition as equal to other forms of art, and founded the Bohemian school, the first attempt to define aesthetic models on the chess board.
It's also well known that magazine "Svetozor" served as a high platform for that. Surfing through its old archive, you may be amazed to see that chess problems were the main, if not the only, content of the Chess column of that magazine. We should proudly recall how it was 150 years ago, and use every possible reason to celebrate our existence and unity.
Marjan Kovačević,
WFCC President
---