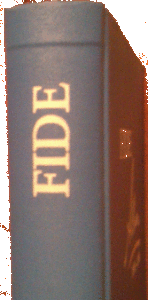 The results of the FIDE Album 2013-15 section H are ready!
Retro composers have always been careful to select their highest-quality compositions to be considered for the album and the 2013-15 cycle could not be an exception. 88.8% of the submitted entries scored at least 4.5 points and 27.5% out of them were selected. The figures are impressive even if the absolute number of entries is limited, which obviously helps in having such high percentages.
Many thanks to the director and the judges for their hard and efficient work!
All announced results are published in the FIDE Album 2013-15 finished sections page.