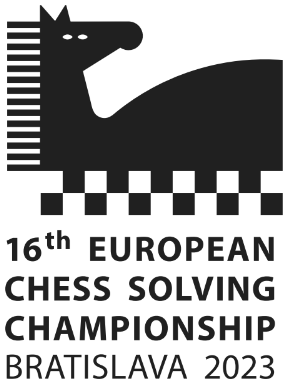 (03.06.2023) Two additional solving competitions were held in the frames of ECSC 2023 on Saturday, 03 June 2023.
BLIND SOLVING – RESULTS
The blind solving tournament is a rapid-fire tournament in the style of quick solving, where problems are presented one by one on a screen. Unlike in ordinary quick solving, where diagrams are shown, in this tournament problems will be presented in notation only.
…read more…
---
BALTIC COMBINED – RESULTS
Conceived by Ilja Ketris for the 13th ECSC in Riga 2017, Baltic Combined is a tournament which will test both composing and solving skills. Every participant must send one original orthodox helpmate in two with only one solution.
…read more…
---